Any type of food that is cheaply available and can be acquired quickly is referred to as fast food. In the modern world, the use of fast food has been facilitated by the growing numbers of restaurants as well as outlets. With the long working hours, most people have shifted their daily diets to the use of these fast foods. Fast food has been opted as convenient source of nutrients especially for those working people who dislike cooking. However, many people do not realise the hidden health hazards that result to different body complications such as obesity. It does not necessarily mean that all fat foods are unhealthy, but most people opt for food containing calories, fats, sodium and sugar while at the same time have less vitamins and nutrition. It therefore requires a closer scrutiny so as to understand why fast food is so bad for your health.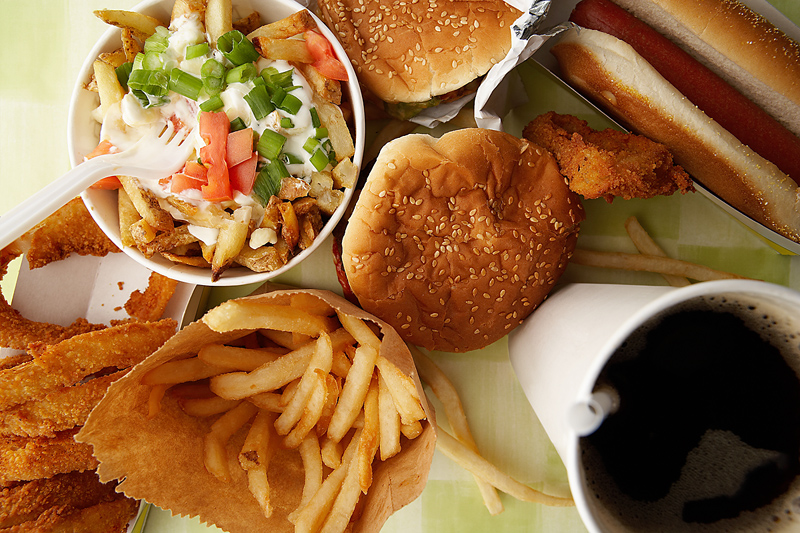 In most cases, these foods that are prepared and processed to what can be described as ready meals; usually contain very little nutritional ingredients. During their production, they are bulked out with breadcrumbs, pasta, saturated fats and sugar. Their taste is then enhances by adding spices and herbs. As if to complete the whole unhealthy package, they are also added some preservatives as well as artificial food colours and flavourings.
When a person consumes these artificially prepared foods replacing the fresh wholesome food, several risks may happen to the human body. Due to the contamination taken into the body, there is a risk of increased levels of bad cholesterol. This is also accompanied by raised blood pressure of the body. The immune system is also weakened. The higher intake of sugars also contributes to the blood sugar levels being destabilized. In the case where a person lives a sedentary lifestyle, the overall outcome for the consumption of these fast foods is increased fat storage.
When these fats store themselves in the body, there is a greater risk from the following diseases:
1. The irregular blood sugar levels may lead to type II diabetes.
2. High blood pressure raises the risks of stroke.
3. Raised cholesterol levels may result to heart attacks.
4. The failure of the human colon to process the waste products in the proper manner may also arise to the cancer of the colon.
5. Other frequent illnesses may follow as the immune system doesn't perform properly. Other types of cancers may develop due to low levels of antioxidants.
6. As the overall acidity levels of the body increases, the body is at a risk of contracting inflammatory diseases such as arthritis.
The removal of the excess uric acid from the blood stream is limited.
In conclusion, it is recommended that these fast foods should be replaced with the home-cooked meals prepared from natural sources such vegetables, meat or fish. The daily diet should also include fresh fruits. However, there exists some healthier choices of fast foods and therefore it requires one to be very careful on what type of fast food one is consuming.